World's Greatest Funding Expert Course
---
Funding Expert Academy Online and Live event Registration form
A note from Nikolaos Floratos
I am looking forward to teaching you EVERYTHING you need to know to start from scratch and become a highly-paid expert as proposal writer and funding manager. This programme will teach you step-by-step how to develop winning proposals for European funding and position yourself as a highly-paid funding expert starting immediately. The course pace is fully aligned with your business and personal obligations that run in parallel in your life. You will have access for one full year anyway. Help others with your advice and advance a career doing it. Funding Expert Academy Programme will show you how. Guaranteed!.
Week 1 - Module 1: Become familiar with the Funding Expert Transformation Process™ and the B.U.N.D.L.E.R.™ habits that

champions

in European funding master.
Week 2 Module 2: Master techniques for navigating through the EU funding labyrinth and on understanding the language of the funders, on how to approach them and what kind of questions to ask in order to identify the most suitable and promising funding opportunity for your organization and your clients based on the Five Fingers Technique™
 Week 3 - Module 3: Become proficient in specific rituals (steps) that will lead to the successful submission of your proposal for funding based on the I.C.R.E.A.T.E.S. System™. 
 Week 4 - Module 4 (Part 1): Become an expert in specific tools, methodologies and practices for convincing and impressing your potential funders and evaluators on the excellence, impact and implementation strategy of your proposal based on the C.R.I.T.E.R.I.A. Formula™.
Week 5 - Module 4 (Part 2):

 

Become an expert in specific tools, methodologies and practices for convincing and impressing your potential funders and evaluators on the excellence, impact and implementation strategy of your proposal based on the C.R.I.T.E.R.I.A. Formula™. 
Read the Funding Expert Academy Programme Overview:
Yes, I want to begin my training right now! I understand that special offer is limited to 50 seats and I need to act now before it automatically expires.

 

I understand I will receive 5 weeks of online training starting immediately that

 

I will have access for

 

minimum

 

12 months and I understand I can have as extra some great bonuses. Keep reading for full details.
Bonus #1: Get two tickets for the three days live Funding Expert Academy event

 

(valued at 4000 KEUR). This event will take place in Athens and you will be informed well in advance about the dates and the venue details. You will get two tickets for attending for free! These tickets belong to you and you can do whatever you wish with them. i.e. Come with another person, sell them, give them as a gift to friends, colleagues, etc. More information about the venue will follow soon. 
Bonus #2:

 

Group coaching personally by me

 

forever. I am excited to get access to Nikolaos' secret and private group where I can ask him any questions after I register that will help me to advance faster to a highly-paid funding expert. This is PRICELESS - you ask Nikolaos anything, and he personally coaches you on the forum every single week!
Bonus # 3: Resource Folder with further resources and examples as good practices in proposal writing

 

(valued at 2,000 EUR). After 30 days from my registration, I will get access to the Resources Folder with further examples and material (e.g. great content for proposal summaries, dissemination and exploitation strategy, Impact, Risk Analysis, etc). The Resources Folder is a "swiss army knife" in the development of your proposal. 
Bonus # 4:

 

Join the largest network of funding experts (valued at 10,000 €). Funding Expert Academy exploits the most successful and largest number of proposal developers across Europe. As soon as you complete the course, you are part of the Funding Expert Academy network and exploit the opportunities as funding expert to work with me or with my clients in proposal development assignments.
Bonus # 5: Have access for life. You can access the videos any time you wish, as many times as you wish and for an unlimited time!
Bonus # 6: Special Discount up to first 50 seats. The course fee is 1997€ but in order to celebrate its recent launch, we offer a special discount for the first 20 participants that will register at this course and pay only

 

997 €

 

which is less than the price of a  coffee at Starbucks for one year. 
Bonus # 7:

 

You can start paying just 97 EUR every month for the next 12 months!
Bonus # 8: 30-Day Money back guarantee.

 

Funding Expert Academy guarantees that this is one of your best investments for your personal but mainly for your professional development. We know that this is a substantial investment for you, so we want to take out all the risk from you and here is what we can do. We are so confident that the course will deliver to you everything you need to know in order to boost your career as a

 

funding expert

 

and you have 30 days to decide whether this is the case for you also. Within 30 days, if you believe that this is not the best training ever in the funding industry and you are not 100% satisfied, we will refund your money. Just ask us and we will do so without the hassle and without asking any further question. 
I understand I must request a refund within 30 days if I want a refund because there are no refunds after 30 days and besides, I  want the bonuses that will be available by then.
Enjoy it and never stop learning!
Nikolaos Floratos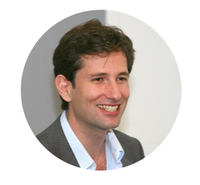 Related Products
---